Update: 8/7/09
(CNN) — An autopsy report issued Friday by Hillsborough County, Florida, cites cocaine as a contributing factor in the death of TV pitchman Billy Mays, who died in June at age 50.
"Mays died from a lethal arrhythmia of the heart caused by hypertensive and arteriosclerotic heart disease," the county said in a statement attributed to Dr. Leszek Chrostowski, the associate medical examiner who conducted the autopsy. "He further concluded that cocaine use caused or contributed to the development of his heart disease, and therefore contributed to his death," it added.
The fact that toxicology tests detected only breakdown products of cocaine, not the drug itself, led Chrostowski to conclude that Mays had used cocaine "in the few days prior to death but not immediately prior to death."
Cocaine is a stimulant that can raise blood pressure and thicken the wall of the left ventricle of the heart, one of the organ's four main pumping chambers.
The autopsy also found low concentrations of ethyl alcohol "consistent with social consumption of a few beverages" as well as the narcotic drugs hydrocodone, oxycodone and tramadol. Mays had prescriptions for the drugs — which were found in therapeutic or subtherapeutic concentrations — to ease hip pain.
In addition, the tests found evidence of two tranquilizers — alprazolam (Xanax) and diazepam (Valium) — which are commonly prescribed for a variety of ailments, including anxiety and insomnia. Both drugs were determined to be in therapeutic or subtherapeutic concentrations.
Original story
(CNN) — Infomercial pitchman Billy Mays died at his Tampa, Florida, home Sunday morning, authorities told CNN.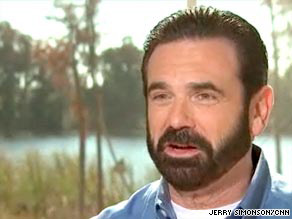 OxiClean pitchman Billy Mays died Sunday morning at his home in Tampa, authorities said.
The 50-year-old known for his shouting OxiClean ads was pronounced dead at 7:45 a.m. The Hillsborough County medical examiner will perform an autopsy, Tampa police Lt. Brian Dugan said.
Mays was on the US Airways flight from Philadelphia, Pennsylvania, to Tampa on Saturday that had a hard landing at Tampa International Airport when the plane's front tire blew out. There were no reported injuries on Flight 1241, US Airways told CNN.
According to a local Tampa TV station, Mays said: "All of a sudden as we hit you know it was just the hardest hit, all the things from the ceiling started dropping. It hit me on the head, but I got a hard head."
Airline spokesman Jim Olson told CNN Sunday there were no reported passenger injuries from flight 1241. The airline vowed to "cooperate fully" with authorities in the investigation.
"We were very sad to learn of Billy Mays' passing and our thoughts and prayers go out to his family," Olson said. Tampa officials say the Medical Examiner's Office expects to complete an autopsy by Monday afternoon. In a statement, Deborah Mays said that although "Billy lived a public life," the family does not plan immediate public statements about his death.
Mays was a spokesman for Orange Glo and detergent OxiClean and appeared in commercials for other products.
He is featured on the reality TV show "Pitchmen" on the Discovery Channel, which follows pitch people in their jobs.
"It is with incredible sadness that we have to report that Billy Mays died in his sleep last night," said a statement from the Discovery Channel. "Everyone that knows him was aware of his larger-than-life personality, generosity and warmth. Billy was a pioneer in his field and helped many people fulfill their dreams. He will be greatly missed as a loyal and compassionate friend. Our deepest sympathies go out to his family at this time of incredible loss."